If you haven't already downloaded the free Plucky Knitter app (link below), it is a great way to explore color pairings and combos that Hayley and I have put together for you. It's also a tool for searching Plucky patterns, our full data base of colors, stay up-to-date on announcements, and even get notifications sent to your phone for when our Updates start!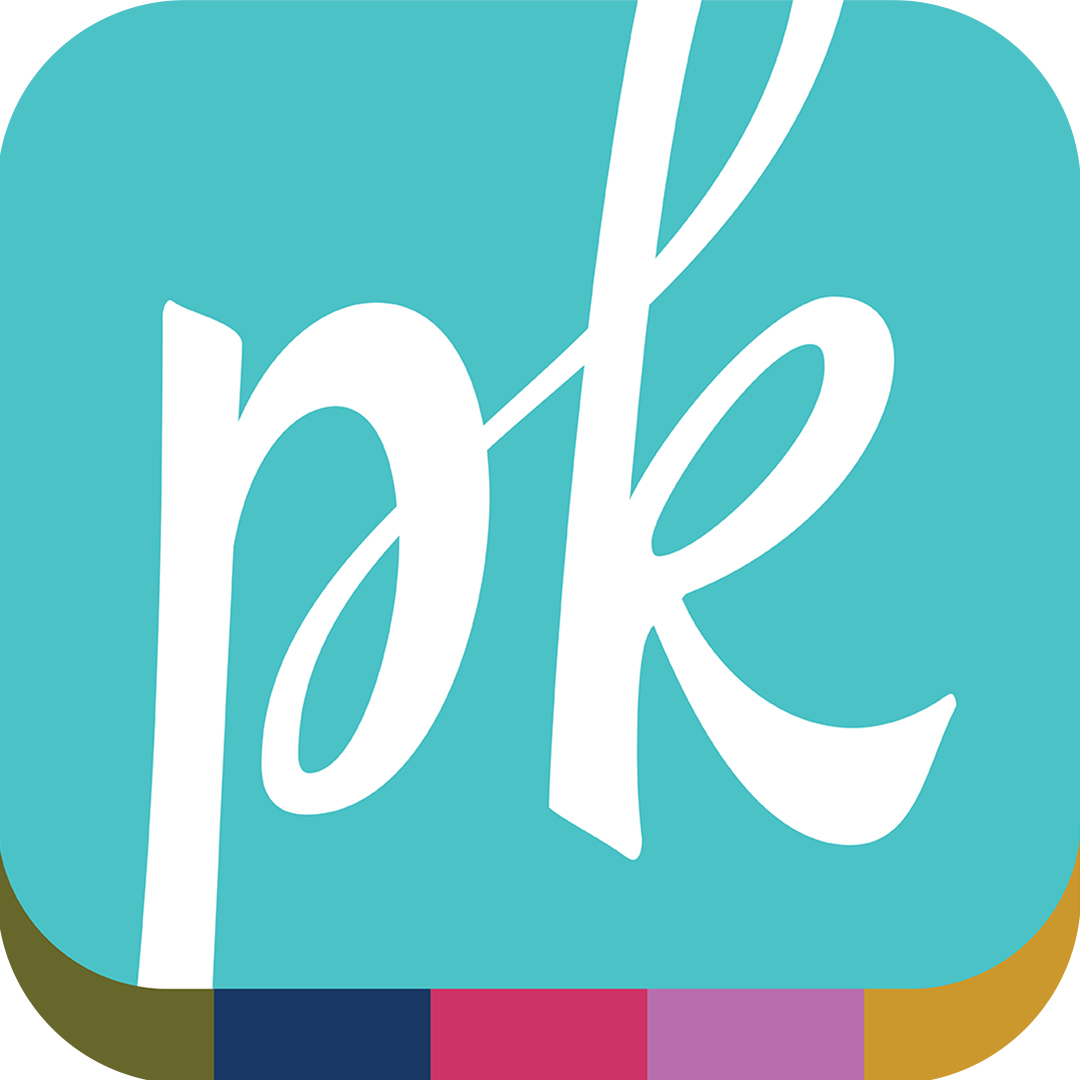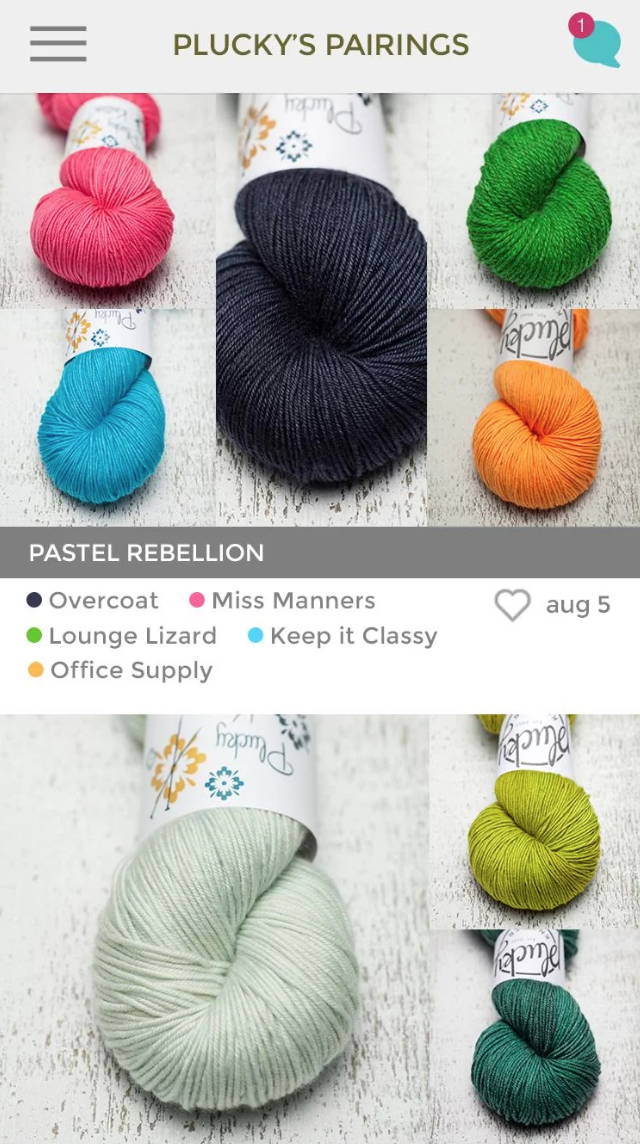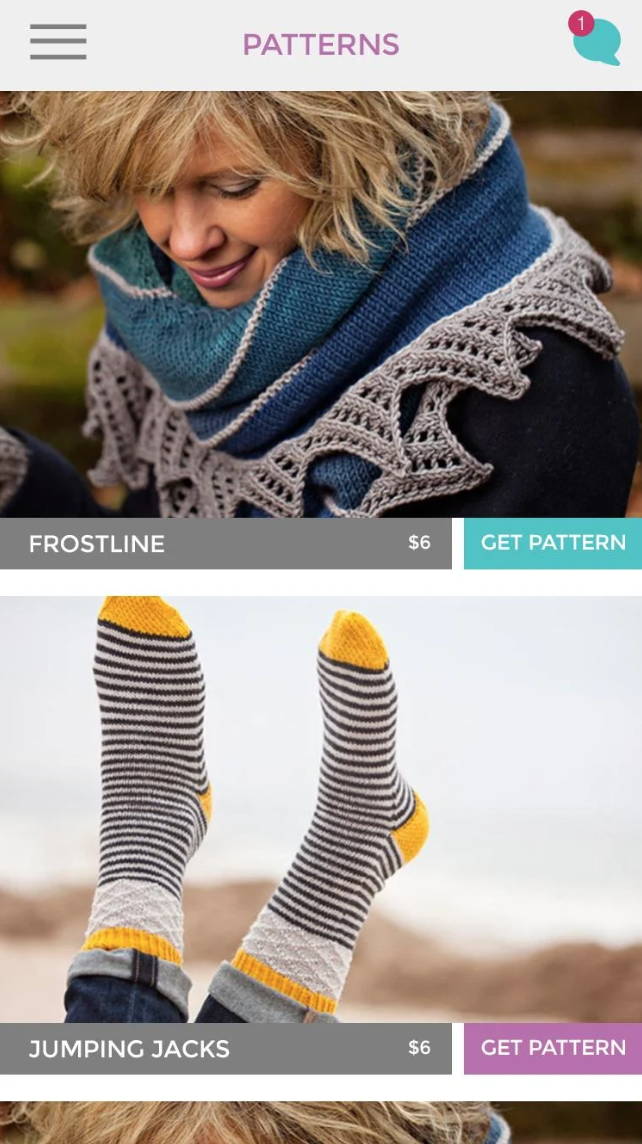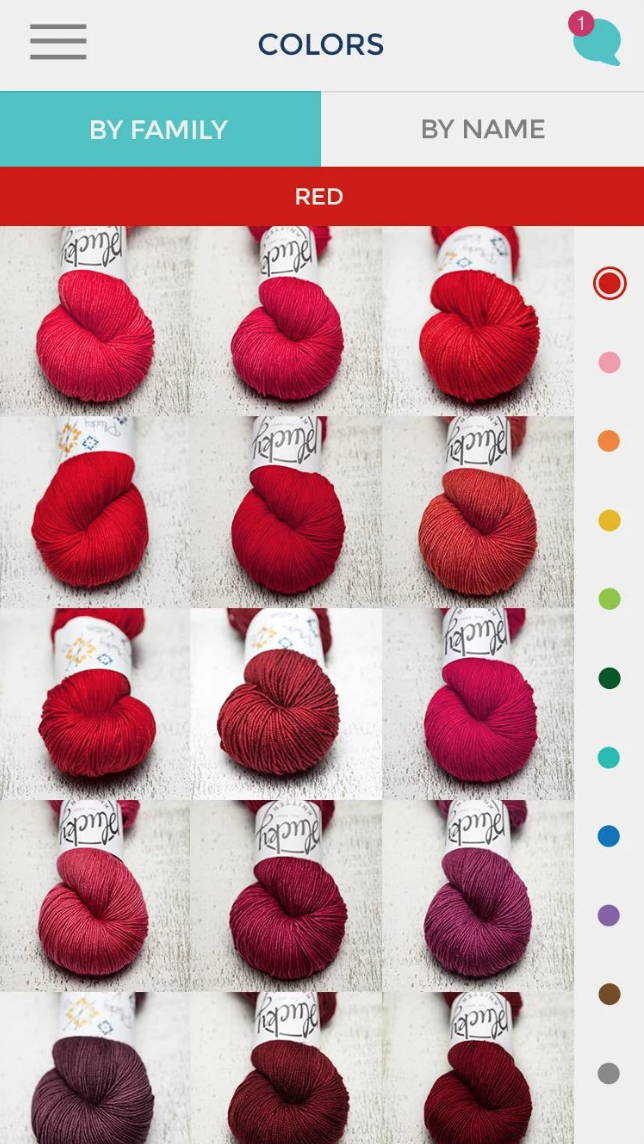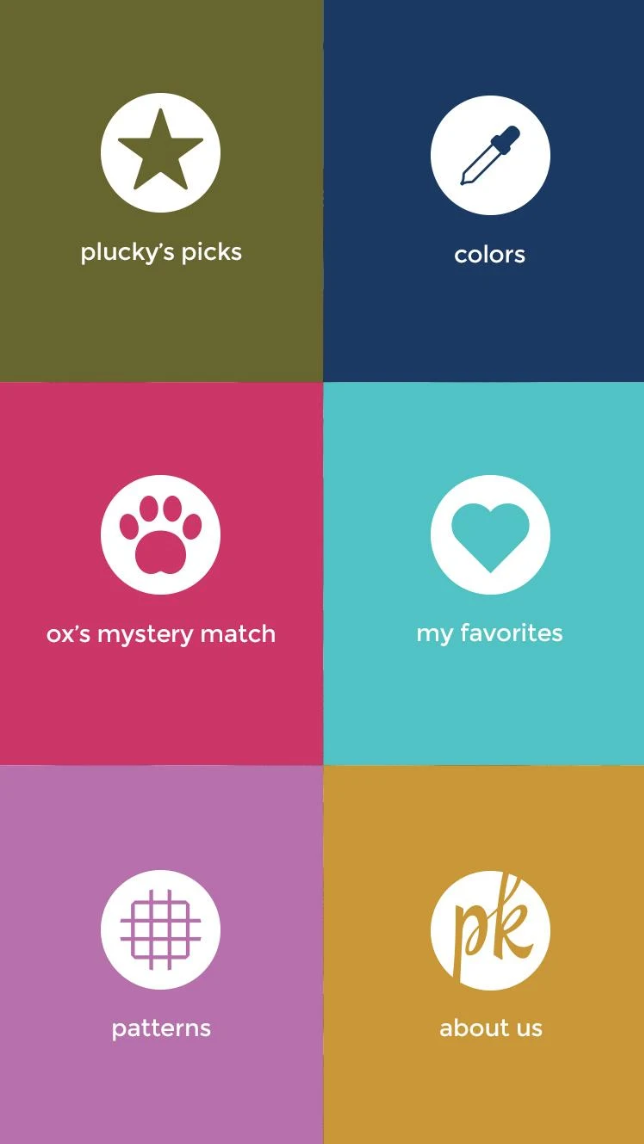 The Plucky Knitter app is a multi-functional tool to help knitters and crocheters easily find coordinating color combinations for the hundreds of yarn colors offered by the Plucky Knitter. It will also allow the user to get project patterns and browse through our unique and frequently updated offering of yarn colors.
Plucky Knitter creates hand-dyed yarns in unique, one-of-a-kind artisan colors on a variety of custom, luxury bases. Our colors capture beautiful hues and spectrums. Yet, color is only part of the story. For color to truly sing, it must be placed on superior yarn. We are constantly searching the world over for the perfect, luxury fibers that allow for the ultimate combination of bases and colorways.
In addition to creating what we believe is the perfect yarn, we are proud to offer exclusive Plucky patterns, along with those of other talented designers who share our passion for approachable, wearable clothing and accessories that are current, fun, engaging…and classic with a twist. We are dedicated to providing the Plucky family with a superior experience on their creative journeys using our yarns and patterns.
Our app features:
• Fast and fluid browsing of individual colorways and color families by gradient
• Color pairings to inspire ideas
• Mystery Matches from Ox, our beloved pup
• Surprise announcements from Ox
• Exclusive Plucky patterns (plus other patterns we love)
• An easy way to save your favorite color pairings
• On-the-go access to the latest Plucky news

SIGN UP FOR OUR E-NEWSLETTER